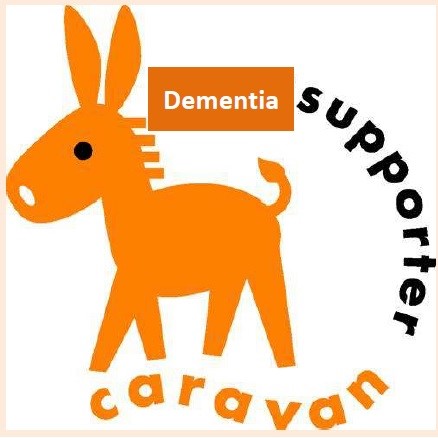 The 3rd Dementia International Asian Meeting in Kaga was held for two days in Kaga City, Ishikawa Prefecture, from January 17 to 18, 2020. Each year, the event has brought together numerous experts, such as physicians and researchers, who are engaged in the clinical practice of dementia, both in Japan and other countries. Mr Danil Nikitin of GLORI Foundation and Dr Nurdin Satarov of the HealAge International were invited to participate in the 3rd meeting. At the 3rd meeting, the organizers held discussions on the theme of dementia prevention.
An Outline for Actions to Accelerate Dementia Measures was newly released by the government this year as Japan's national strategy on dementia, focusing on prevention and coexistence as the two pillars. The organizers started the meeting by discussing this outline, and explained their country's measures to prevent dementia. This was followed by a series of case reports that gave audience an idea of the kind of measures and activities that are being carried out in Japan.
The presenters were then asked to report on the measures and concrete actions that are being carried out in their countries to prevent dementia, and discuss future directions. A discussion took place on the second day to wrap up these presentations.
For the meeting, the organizers invited nine leading researchers in Japan, and various specialists physicians, researchers, and other experts engaged in the clinical practice of dementia from Asia such as South Korea, Taiwan and Singapore, and from Europe such as the United Kingdom and Lithuania.
The meeting featured discussions in a round-table format, and not in a seminar or symposium style. The audience comprised of individuals involved with dementia and long term care, members of administrative offices (municipalities) and corporations, as well as general citizens. They sat around the table and listen to the discussions.
The Kaga City Executive Committee, the host of the event, generously paid for all the expenses, including travel and hotel fees.

---
Through the link below you can download the whole set of presentations, in Japanese and English, that were made at the 3rd Dementia International Asian Conference in Kaga: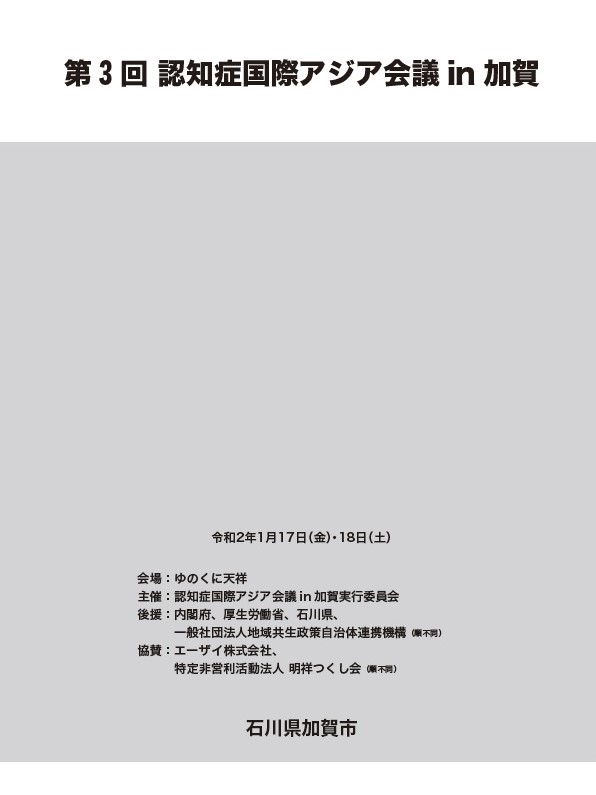 ---
Dr Shwu-feng Tsay, who allows to call her Dr Phoenix, recorded and generously shared this 3-mins movie capturing the key events of the 3rd International Asian Meeting on Dementia conducted in Kaga on 17-18 January 2020. Click the link below to watch the video — we hope you like it. Dr Phoenix is the Director-General, Department of Nursing and Health Care,Ministry of Health and Welfare, Taiwan.