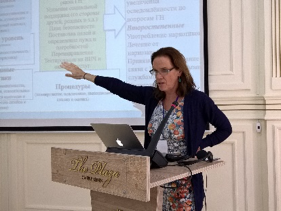 Louisa Gilbert, Ph.D. (lg123@columbia.edu) is a licensed social worker with 25 years of experience developing, implementing and testing multi-level interventions to address HIV/AIDS, substance abuse, trauma, partner violence and other co-occurring issues among vulnerable communities in the U.S. and Central Asia. She has served as the Co-Director of the Social Intervention Group since 1999 and the Co-Director of the Global Health Research Center of Central Asia since 2007. Her specific area of research interest has concentrated on advancing a continuum of evidence-based interventions to prevent intimate partner violence among drug-involved women and women in the criminal justice system. More recently, her funded research has also focused on identifying and addressing structural and organizational barriers in harm reduction programs to implementing evidence-based interventions to prevent overdose among drug users in Central Asia.
---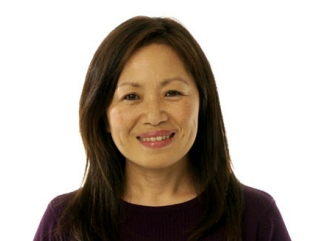 Tazuko Shibusawa, Associate Professor of Social Work, MSW, Ph.D., LCSW (tazuko.shibusawa@nyu.edu) Tazuko Shibusawa received her master's and doctoral degrees from the University of California, Los Angeles. Dr. Shibusawa's research, which has been funded by the National Institute of Drug Abuse and the John A. Hartford Foundation Geriatric Social Work Faculty Scholars Program, focuses on the health and mental health of older adults and their families, including women who are at risk for mistreatment and abuse, and older adults who struggle with substance abuse. Dr. Shibusawa teaches in the MSW and doctoral programs in the area of advanced clinical practice and previously served as Associate Dean and Director of the MSW Program at Silver and Co-Director of the Global MSW Program in Shanghai & New York. Dr. Shibusawa has also been closely involved in integrating new media technology in the teaching and learning of social work practice. Dr. Shibusawa's previous clinical and administrative experiences include Director of Social Services, Keiro Nursing Home in Los Angeles, California; psychiatric social worker, Los Angeles County Department of Mental Health, Asian Pacific Counseling & Treatment Center; co-director of Counseling International in Tokyo, Japan; and mental health consultant for the World Health Organization. Dr. Shibusawa received post-graduate training in the areas of family therapy, psychoanalytically-oriented psychotherapy, trauma studies, and mindfulness-based psychotherapies. Dr. Shibusawa also teaches summer intensives in Tokyo, Japan.
---
Julia Rozanova, Associate Research Scientist, Ph.D. (julia.rozanova@yale.edu) Julia Rozanova is a medical sociologist. She received her doctoral degree from the University of Alberta, and has been a research faculty with the Department of Infectious Diseases at the Yale School of Medicine since 2015. Her early publications included critique of successful ageing and polarized ageism, particularly in the media portrayals of later life. Her consequent work focused on polarized ageism in the context of new HIV diagnoses among older adults in Ukraine. Currently she studies health behaviors and ways in which people and groups marginalized through their medical diagnosis, may disengage from healthcare in pursuit of what they perceive as "normal life", on examples of incarcerated persons with a history of injection drug use in Eastern Europe and Central Asia, and veterans with mental health problems in the United States. She has conducted qualitative interviews with incarcerated persons in Kyrgyzstan about HIV risks and currently is developing a clinical trial of a peer-driven intervention to reduce HIV risk in prisons. Her work has been funded by the Killam Foundation, Canadian Institutes for Health Research, Social Sciences and Humanities Research Council of Canada, Yale's Center for Interdisciplinary Research of AIDS, and American Medical Foundation.
---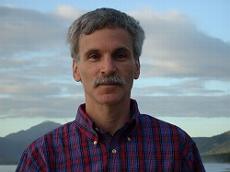 Carl Latkin, Ph.D., M.S., Vice Chair, Department of Health, Behavior, and Society Professor, Johns Hopkins Bloomberg School of Public Health (carl.latkin@jhu.edu) Carl Latkin's work focuses on HIV and STI prevention and care with disadvantaged populations, mental health and distress among inner-city residents, the role of substance abuse on HIV risk behaviors, and measurement of social-contextual factors including social and personal network analysis, neighborhood characteristics, and geographic information systems among disadvantaged populations. As a PI and Co-I on CDC, NIH and USAID funded grants, Carl has helped design, implement, and evaluate over a dozen randomized clinical trials of behavioral social network oriented interventions for disadvantaged populations, in domestic and international settings for over two decades, including interventions for people living with HIV and injection drug users, women who exchange sex, and men who have sex with men. Carl was involved in adapting and piloting SHIELD peer education intervention in Kyrgyzstan.
---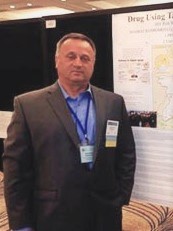 Mahbat Bahromov M.D., M.Sc. (mahbat.bahromov@akdn.org) is the CEO at the Aga Khan Health Services in Tajikistan that is a part of the Aga Khan Development Network, and the Director of PRISMA Research Center. He is a medical doctor, a researcher, writer and a mentor. He received his MS degree in International Health Policy and Management from Heller School for Social Policy and Management, Brandeis University., Waltham, USA. His scholarly work focuses on the impact of migration on health of migrants, their families, and communities. Over the past 10 years, Dr. Bahromov has demonstrated a strong commitment to global health research and mentoring new Tajik young researchers, with continuous collaboration with academic institutions of the United States, including University of Illinois at Chicago; University of Columbia, New York; Case Western Reserve University, Cleveland; University of Johns Hopkins. His overall research mission is to develop, implement, and evaluate social interventions that are feasible, acceptable, and effective with respect to the complex real-life contexts. He was a Head of Anesthesiology and ICU Department, Khorog General Hospital, Tajikistan (1995-2000), Medical Assistant, MSF, France (2000-2001), Manager of Health Professionals' Development Program, Aga Khan Health Services, Tajikistan (2000-2004), Member of Regional Gorno Badakhshan Parliament (1996-2004), HIV/AIDS Coordinator in National Coordination Committee to Prevent and Fight HIV/AIDS, Tuberculosis and Malaria, Tajikistan (2005-2008) and from 2008 till 2014 he was a Director of PRIZMA Research Center, Tajikistan, and a from 2014 till present he is a CEO for Aga Khan Health Services of Tajikistan. Dr. Bahromov is an Adjunct Associate Professor at University of Illinois at Chicago, School of Public Health, Division of Health Policy and Administration. Among Dr Bahromov's awards there is participation in Edmund S. Muskie Graduate Fellowship Program, Fulbright Visiting Scholars Program, IAS/NIDA Fellowship, and NIDA INVEST Fellowship.
---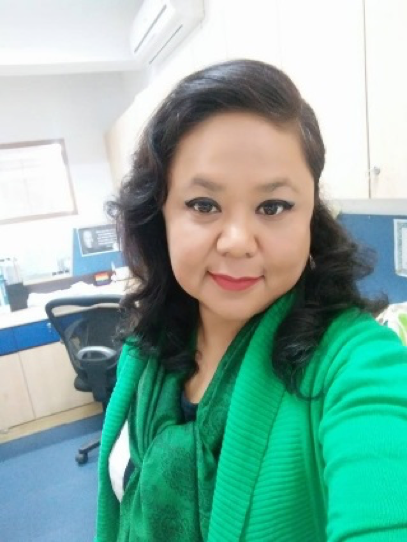 Pemu Doma Bhutia (pemudoma@gmail.com) is a community development worker with more than 10 years of experience working in the field of HIV/AIDS and its related challenges. She has vast experience working with and for Key Populations (KPs) most affected by HIV/AIDS in the Asia Pacific region. Her area of work has been program and partnership management, Resource mobilisation/fund raising for KP NGOs and CBOs, Donor relations, capacity building of KPs for effective response towards HIV/AIDS prevention, treatment care and support. She is also Master trainer on Stepping Stones (UGANDA) module related to HIV/AIDS and Gender and the WINGS SBIRT module on GBV and IPV. After successful piloting the Project PANKH (stands for WINGS in Marathi), Pemu coordinates the WINGS Phase II multi-site project that focuses on GBV prevention in FIDUs and WUDs. In the past she has worked with international organisations like VSO UK, TSF South Asia UNAIDS. She also has hands on experience on facilitating workshops/trainings of Global Fund Risk management and PR management Dashboard. Pemu is currently working in Technical Support Hub at India HIV/AIDS Alliance as a Senior Officer for the Asia Pacific Region based in India.
---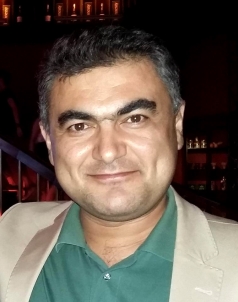 Dr. Azizbek Boltaev, M.D. (azizbekboltaev@inson.org) is a psychiatrist with more than 17 years of clinical and research experience in the field of addiction medicine, mental health and HIV. Dr. Boltaev holds a position as director of Human Research and Development Center in Bukhara, Uzbekistan. He successfully participated in the development and management of programs aimed at treating people who use drugs in Central Asia and Eastern Europe. As an advisor to UKAID and PEPFAR-funded programs he was actively engaged in initiation and scaling up opioid substitution therapy in Kazakhstan, Kyrgyzstan and Tajikistan. Dr. Boltaev served in technical expert roles for various international bodies including assignments as a core member of the UN Theme Group on injecting drug use (Austria), a member of the Steering Committee of the Eurasian Harm Reduction Network (Lithuania), an expert for the Technical Review Panel of the Global Fund to fight AIDS, TB and Malaria (Switzerland). He regularly consults WHO, UNODC, USAID and CDC. Azizbek Boltaev continues his daily clinical practice in Bukhara and sees patients with mental and substance misuse disorders.
---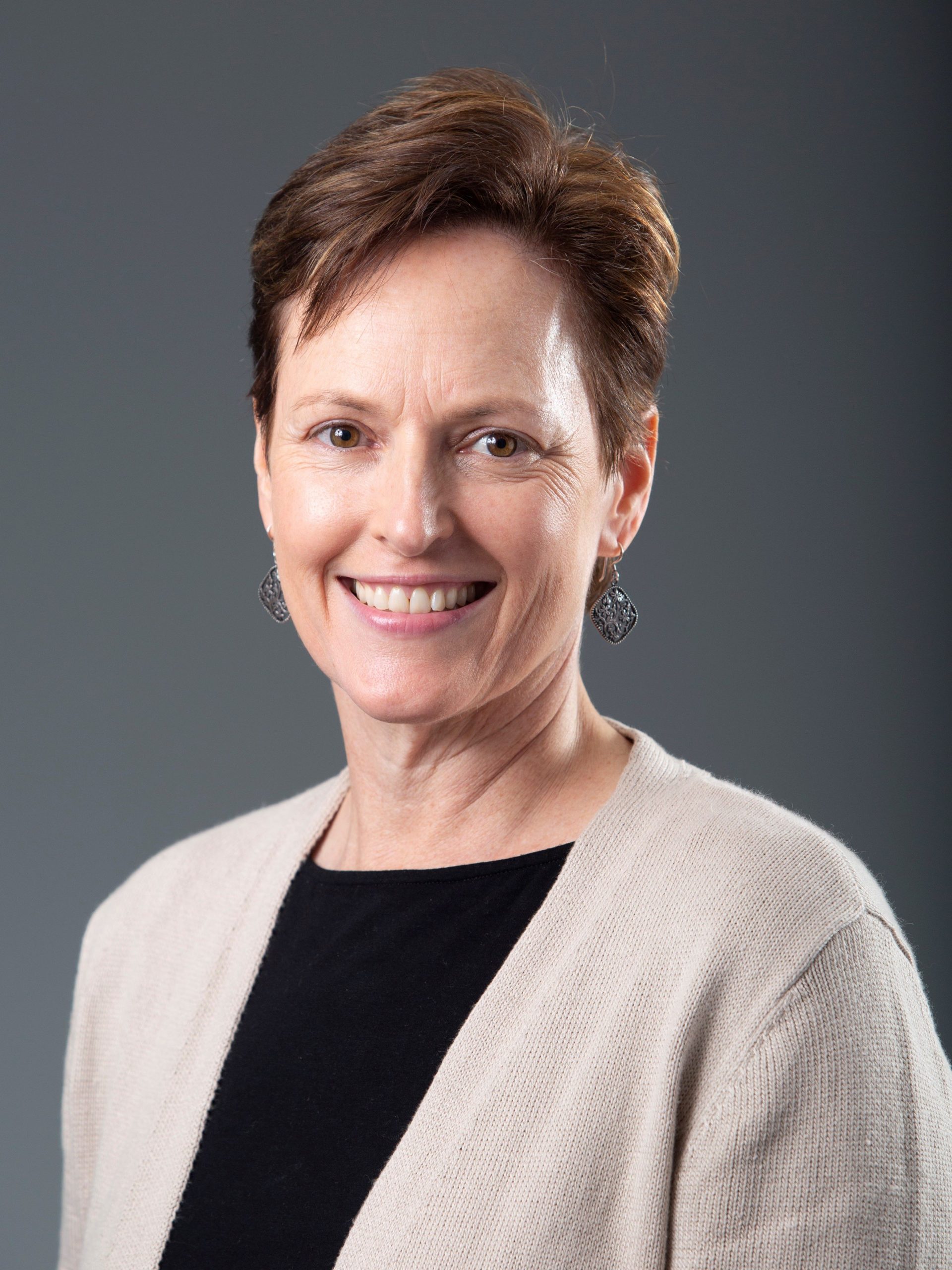 Anne Brisson Malin, Ph.D., M.P.H., M.S.W., LICSW (aeb2677@gmail.com) Dr. Malin has worked in the global health field for over twenty years including research, teaching, and program implementation. Selected projects include Principal Investigator (PI) on two NIH National Institute of Drug Abuse (NIDA) research studies with at-risk populations in Central Asia, Project Manager for an HIV prevention project in Kosovo with Population Services international (PSI NGO), Fulbright Scholar Award in Kosovo, and ongoing work with the GLORI Foundation. Areas of interest and practice include Trauma and Traumatic Stress, Palliative and Hospice Care (including caregiver support), and general Health & Wellness. Dr. Malin most recently worked as an Assistant Professor of Medicine in the Section of Palliative Care at the Dartmouth Geisel School of Medicine in the USA and as a Clinical Social Worker at Dartmouth-Health (hospital-based Care Management & Palliative Care). Dr. Malin formerly worked with the team at Columbia University's Global Health Research Center of Central Asia (GHRCCA) as Director of Operations. Multi-disciplinary training includes Social Welfare and Health Policy (PhD), Public Health (MPH) and Clinical Social Work (MSW).
---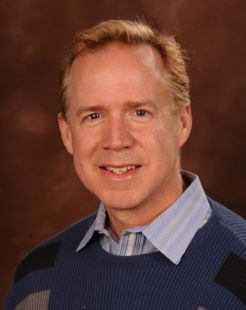 Timothy Hunt, Ph.D (th2258@columbia.edu) is Director of Training and Capacity Building for Columbia University School of Social Work's Social Intervention Group (SIG), the Global Health Research Center of Central Asia (GHRCCA), and former executive director for Middle East and Gulf projects for CSSW where he has provided extensive leadership for health and social service organizations in the adaption and integration of evidence-based strategies and research methods both in the US and internationally. He brings over 26 years of clinical experience as a family/couples' therapist, licensed clinical social worker, and addiction specialist to the project and has personally trained over 9,000 healthcare staff. Dr. Hunt has also developed and disseminated curriculum and technical assistance in three Central Asian nations to build medical and social service staff capacity to engage high risk populations while enhancing adherence to treatment and care, and preventing overdose funded by the Centers for Disease Control and Prevention (CDC) and USAID.
---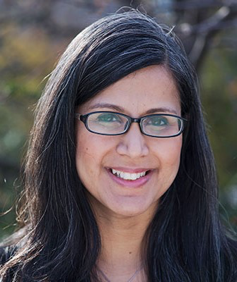 Tina Jiwatram-Negrón, Ph.D (tjiwatra@asu.edu) is the Assistant Professor in School of Social Work at Arizona State University. Her research and teaching focuses on different intersections of gender-based violence, including HIV and HIV risk behaviors (sex work, substance use), and related trauma/mental health outcomes. She specializes in intervention research among individuals and couples in these specific topical areas, both domestically and internationally, with emphasis on low-resource settings. Previously, she served as a Project Director at the Columbia University Social Intervention Group and Global Health Research Center of Central Asia on multiple HIV risk reduction and gender-based violence prevention intervention projects. Also thoroughly grounded in the non-profit sector for over a decade, Dr. Jiwatram-Negrón previously worked at multiple community mental health and domestic violence non-profits within the U.S., and was recently identified a Gender Expert by the United Nations.
---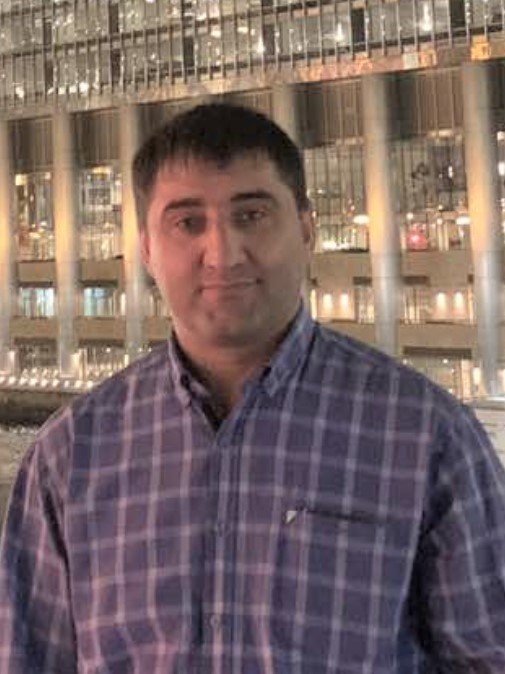 Jonbek Jonbekov (jonbek@mail.ru) is a researcher and Program Coordinator at PRISMA Research Center, Tajikistan. As a program coordinator he worked in implementation of following projects in collaboration with University of Illinois at Chicago: 1) "Migrancy, Masculinity, and Preventing HIV in Tajik Male Migrant Workers (R01)"; 2) "Labor Migration and Multilevel HIV Prevention (K24)"; 3) "Addressing Mental Illness and Physical Comorbidities in Migrants and Their Families"; 4) "Advancing Stepped Care for Women's Mental Health disorders in and LMIC"; 5) "MASLIHAT Intervention for Tajik Male Migrant IDUs". In collaboration with Columbia University, NY, USA: 6) Qualitative Feasibility Study: Tajikistan-Afghanistan Cross-Border HIV and STI Prevention: Formative Study, 7) Tuberculosis Risk Factors Among Central Asian Migrants From Kyrgyzstan &Tajikistan. In collaboration with UNODC and WHO: 8) Multisite implementation study on community management of opioid overdose including the use of naloxone for preventing overdose deaths (S-O-S Study).
---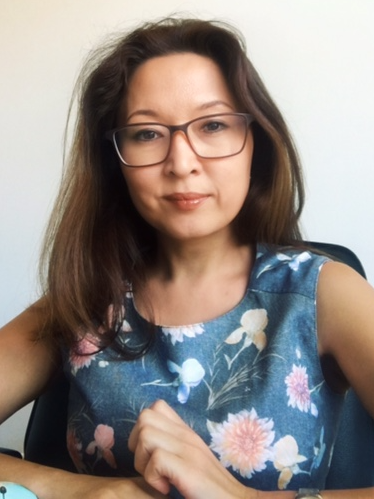 Assel Terlikbayeva, MD, M.S.W. (assel.terlikbayeva@ghrcca.org) is the Regional Director of the Global Health Research Center of Central Asia (GHRCCA) in Kazakhstan since 2007. Her research interests have focused on behavioral interventions related to HIV, TB, STIs, substance use and mental health in Central Asia. Currently, she is leading three large RO1s in Kazakhstan focusing on linkage to HIV care and improving HIV treatment outcomes among three key population groups: injection drug users, sex workers, and men who have sex with men (MSM). In previous years, GHRCCA has completed several NIH-funded grants focused on HIV among injection drug users and migrants, including an R01 focused on adapting a couple-based HIV risk reduction intervention for people who inject drugs. Over the past 10 years, she has implemented substance use and HIV/STI prevention and intervention studies in Kazakhstan and created strong community partnerships, established close cooperation with governmental agencies, and trained and supervised local research teams in recruitment and retention of research participants. Dr. Terlikbayeva received her MD from the Almaty Medical University in 2001 and Master of Science in Social Work from Columbia University School of Social Work in 2003.