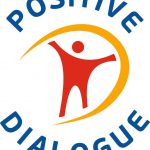 The Third Annual Conference on enhancing access to legal help for women and girls experiencing gender-based violence was conducted in the town of Osh on October 20-21, 2017. The Conference was arranged by the Kyrgyz Association of Women Lawyers with other partners' support.
One of the sessions was devoted to discussing the recently adopted Law "On Protection from Gender-based Violence". The Law was signed in spring of 2017, and will become a full-right instrument in early 2018.
The Law consists of six chapters that contain 39 articles. It ensures protection from gender-based violence and includes an expanded list of government structures obliged to maintain protection: Government of Kyrgyz Republic, courts, social protection agencies, prosecutor office, law enforcement agencies, the office of Ombudsman,  health service providers, organs of justice, educational institutions, community service providers, mass media etc.
The non-for-profit agencies are eligible for providing social, legal, psychological and other kind of support as a part of gender-based violence protection.