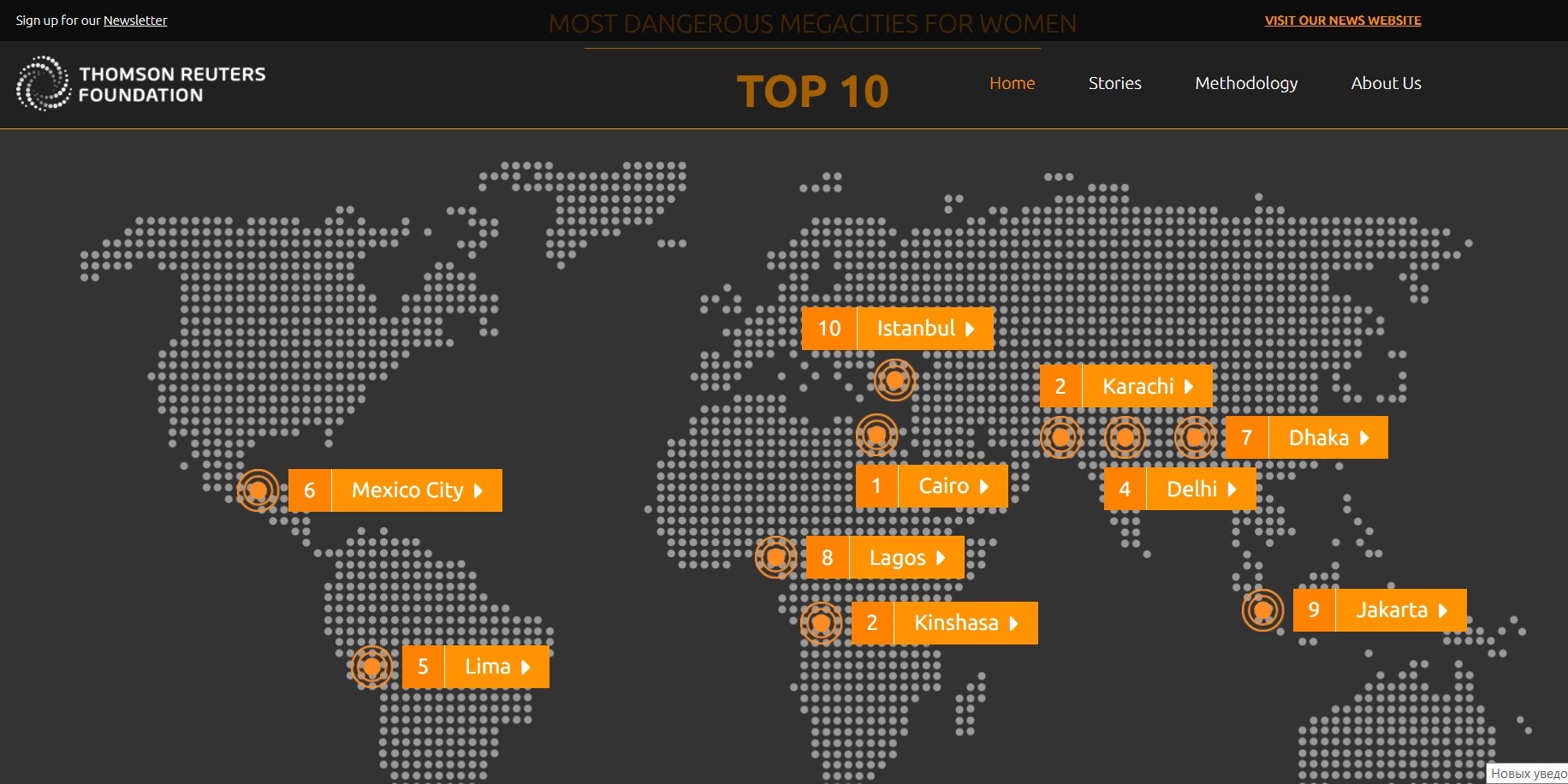 It's a re-post by GLORI Foundation — the English original can be found through this link.
With cities across the globe growing rapidly, the future looks set to be urban with an estimated 66 percent of the population to be living in urban areas by 2050 up from 54 percent today. The number of megacities housing over 10 million people has tripled since 1990 to 31 with the United Nations forecasting this will rise to 41 by 2030. While cities can drive development and reduce poverty, rapid urban growth can also create a new set of problems if the right infrastructure is not in place or policies don't ensure the benefits of city life are equally shared.
In the first poll of its kind, the Thomson Reuters Foundation asked experts in women's issues which of the world's megacities are safe for women – and which need to do more to ensure women are not at risk of sexual violence and harassment and harmful cultural practices and have access to healthcare, finance and education.